While I give many hands-on healing sessions, I have a particular talent for distance or absence healing. This type of healing takes place without the healer ever meeting the patient. It would seem there is no difference whatsoever between the hands-on healing in my surgery and the healing of patients thousands of miles away with me attuning to them twice a day for a total of over three hours every week. I have many patients from the Singapore and Hong Kong area, and if you are from that part of the world I am very effective in treating Hexes. If you have never heard of distance healing it must seem truly remarkable, barely believeable you might say, but this form of healing has been accepted for many decades and is encouraged by our world-wide professional body, the National Federation of Spiritual Healers (NFSH).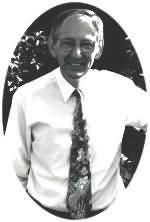 My healing has been written about by 'Cosmopolitan International' and featured by national TV, radio and press. The magazine, 'Healing Today' which is published by England's leading healing association, printed a large article describing my work and highlighting my successes.
Absent healing MUST NOT be considered as inferior to 'hands-on', absent healing from me is as dynamic as it is effective.
In order to offer my healing, all I need is a patient's name and town of residence. I can conduct a powerful attuning programme to the patient. I want you to realise it can not be me doing the healing. I am a channel for the energy to flow through. I have no medical training whatsoever.
GENERAL INFORMATION... Membership of healing organisations.
If you're thinking of distance or absent healing then such membership does not mean a great deal. For 'hands-on' it's a good thing for a healer to have been trained how to conduct himself, especially when healing a member of the opposite sex.
Many excellent healers have never joined such organisations and many who have done so have become disillusioned at the inability of committees to agree policy amongst themselves. Despite what you may have heard, healers are quite human too!
WARNING
Never, ever send a fee or donation to any healer who promises he will definitely bring about betterment. Worse still a healer who positively guarantees to heal you , your friend, your relative or much loved pet. Never believe a healer who says he can 'heal your financial problems'. Sadly there ar people who do believe just that.
No matter how impressive a web site may look, no matter how many patient commendations there may be, this type of healer is best avoided at all costs. (your cost!) No patient should ever feel desperate enough to believe such outrageous claims.
To receive healing a patient need have no particular religious view, a Hindu or Jew can be healed equally well as an agnostic. My healing is completely non-denominational. I respect your beliefs, be they religious or otherwise. Religion is not brought into my healing - contrary to popular belief.
The only medical complaint I have not been able to help is Tinnitus - something I also suffer and have often wondered if the two are connected.
One of my first tasks is always to ease pain and/or discomfort and if appropriate also stress. What follows next is to stabilise the condition thus preventing further distress. This is often more than medical science can achieve.
If you feel I can bring improvement to your life or that of a close friend or relative, I urge you now to email me with a few brief details. I promise to reply within 24 hours and offer you my help.
I have seen many, many successful healings, the greater amount are completely healed; others by 75% and some by less. However, even 50% is very worthwhile if you happen to suffer from a long-standing painful condition.
I operate as an individual and in a non-profit capacity. I have to meet all my own costs and if I did not, would not last six months. Therefore in return for my time and my healing, I seek freely given donations set at a level you can honestly afford. This brings my healing in reach of everyone's pocket. I have no other income other than donations. I do not write books, give paid lecture tours, or heal in theatres. I am a simple 'down to earth' effective healer, nothing more. What you see is what you get.
YOUR NEXT STEP IS TO CONTACT ME OUTLINING THE HELP YOU NEED. AT THIS STAGE PLEASE DO NOT DONATE. ALLOW ME TO ASSESS YOUR SITUATION AND DECIDE IF I CAN BE OF HELP TO YOU OR A LOVED ONE.